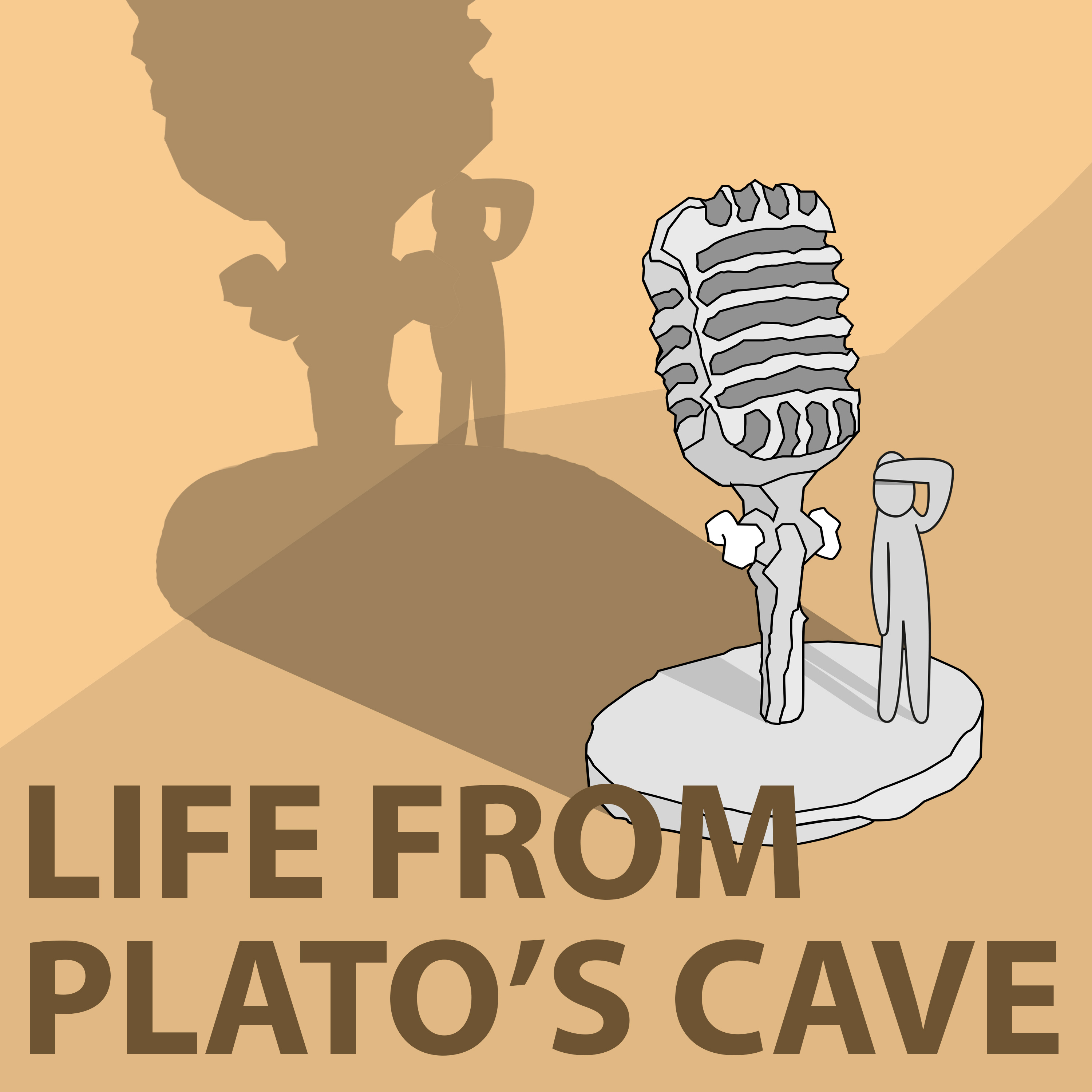 A course in interdisciplinarity by Mario Veen. In each episode I travel through Plato's Allegory of the Cave together with a guide. Together, we examine the question of what it means to learn, grow and develop in life on earth. We do so from a new perspective every time. You can use this course to study whatever interests you through the lens of philosophy, film, art, physics, spirituality and many more. All you need is the willingness to think things through and the openness to have your preconceived notions challenged. lifefromplatoscave.com
Episodes
Friday Sep 02, 2022
Friday Sep 02, 2022
The book Applied Philosophy for Health Professions Education by Megan Brown, Mario Veen and Gabrielle Finn considers the practical application of philosophical concepts to teaching, learning, and research, covers philosophical concepts such as Stoicism and Practical Wisdom, and includes practice points for educators within each chapter of the book.
*To skip to a specific presentation, scroll down to the end for all the times*
In this episode (and if you're a regular listener of this podcast you may skip to another episode unless you are interested in this topic) some of the authors present their chapter. We invite you to our book launch conference on September 13th, 7pm-9pm BST. It's free and you can sign up here: https://docs.google.com/forms/d/e/1FAIpQLSdsH_0JJ0tu1Zy8b-DpNdvP9mvVixSFyBVHE21diIXElUalGQ/viewform 
The book launch will be dedicated to discussion between attending authors and those who sign up. We've had fantastic interest from our contributing authors regarding attending the launch, so it looks set to be a rich and practical discussion regarding how we can "philosophize" health professions education. 
The book is available here: https://link.springer.com/book/10.1007/978-981-19-1512-3 
If you are interested in philosophy and education after listening to this episode, I invite you to listen to Episode 22 of this podcast: World-Centered Education with Gert Biesta https://open.spotify.com/episode/5Ios0v1c7SvA5Q3vLRSfMr?si=lz5FfBltQOS1CBz6muOEUw&utm_source=whatsapp&nd=1 
If you have any questions or comments, do not hesitate to contact us on twitter. After all, the only stupid question is the one you did not ask:
Megan Brown: https://twitter.com/Megan_EL_Brown 
Mario Veen: https://twitter.com/MarioVeen 
Gabrielle finn: https://twitter.com/gabs_finn 
Timecodes of the presentations in this episode: