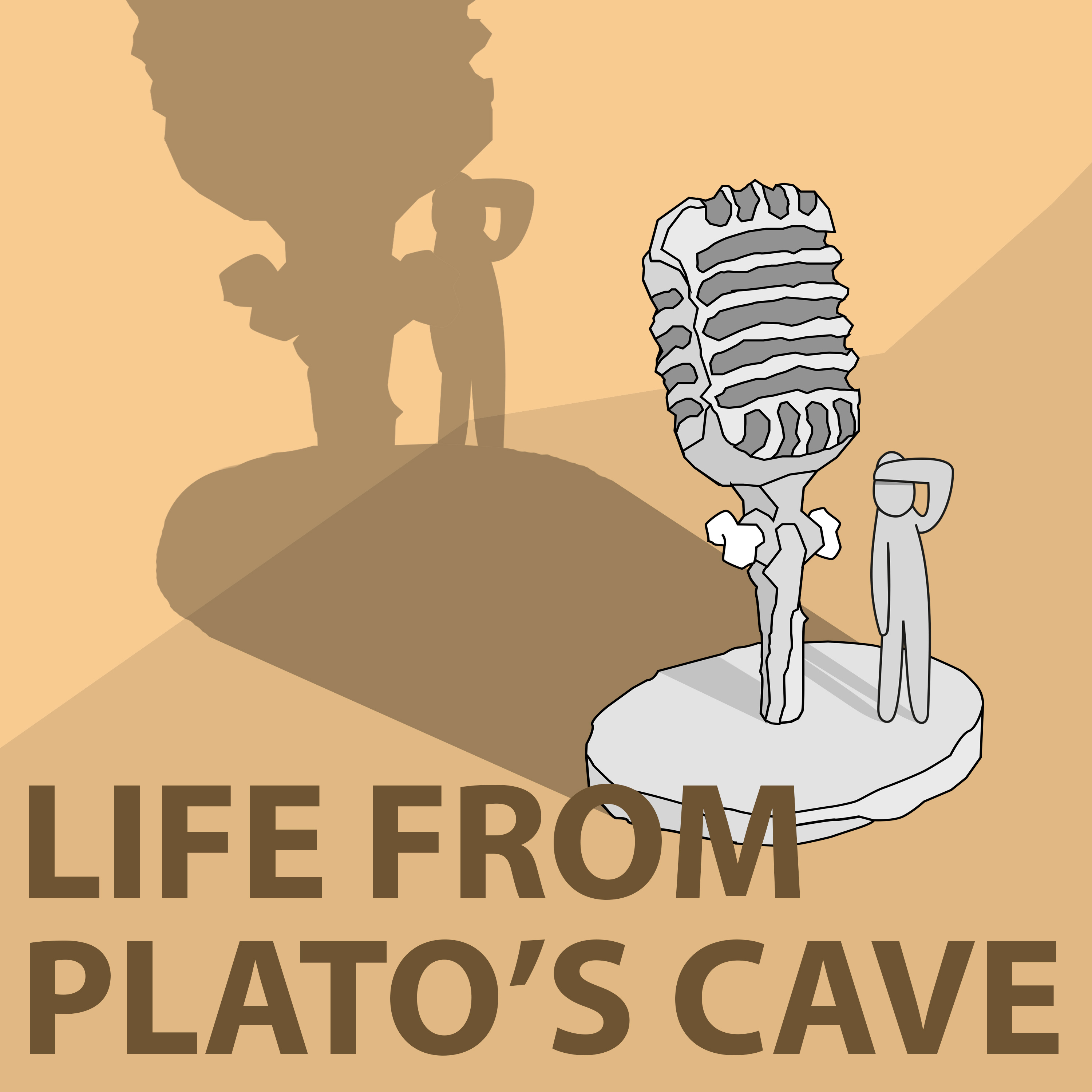 A course in interdisciplinarity by Mario Veen. In each episode I travel through Plato's Allegory of the Cave together with a guide. Together, we examine the question of what it means to learn, grow and develop in life on earth. We do so from a new perspective every time. You can use this course to study whatever interests you through the lens of philosophy, film, art, physics, spirituality and many more. All you need is the willingness to think things through and the openness to have your preconceived notions challenged. lifefromplatoscave.com
Episodes
Tuesday Oct 26, 2021
Tuesday Oct 26, 2021
After the prisoner in Plato's cave has been released, and while they are climbing up to the surface, they no longer have the familiarity and comfort of their everyday life. But neither do they have the insight that comes with arriving at the surface. They are in between worlds, in between realities. They're in a state of profound confusion. And yet they must continue to climb upwards.
Today I speak with Vincent Icke for the second time. We discuss discovery in theoretical physics. How do you navigate when you don't have a map, when you don't have a frame of reference? Can mathematics guide us to answer the biggest question in physics of the 21st century? Or larger particle accelerators?
About Vincent Icke:
Vincent Icke is Professor of theoretical Astrophysics at 
Leiden University
, where he founded the Astronomy Theory Group, and Professor of Cosmology at the University of Amsterdam in The Netherlands. His main research interests are cosmology, the relationship between dark matter and dark energy, the formation of structure in the Universe, and radiative hydrodynamics. Vincent takes an active interest in the popularization of science, participating in hundreds of productions on radio, fielm and television. He wrote many books in Dutch and English. For instance,
Gravity Does Not Exist: A Puzzle For the 21st Century, 
about the relationship between relativity and quantum theory, and 
Reisbureau Einstein (
Einstein's Travel Agency) about the quest for extraterrestrial life. His latest book (Dutch) is called 
Licht: Tussen waarheid en wetenschap
(
Light: Between truth and science
) and at the end of our conversation we refer to
The Force of Symmetry
.
Vincent is also a visual artist, whose 
work 
covers a wide range of styles, media, applications and concepts. For instance, imagining what an alien spaceship might look like.
I hope you enjoy the episode!
Mario
Here's how to contact me if you have any questions or comments: