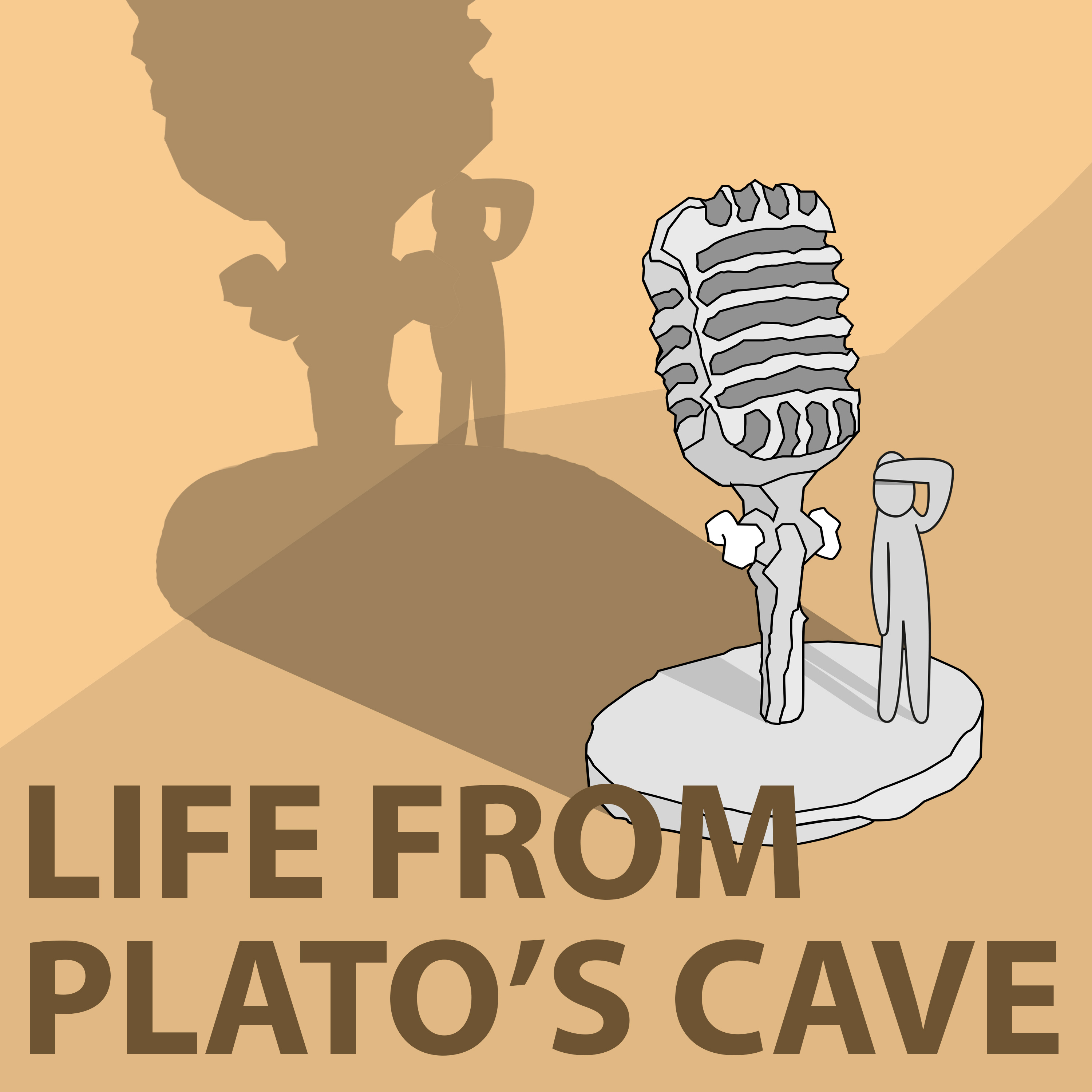 A course in interdisciplinarity by Mario Veen. In each episode I travel through Plato's Allegory of the Cave together with a guide. Together, we examine the question of what it means to learn, grow and develop in life on earth. We do so from a new perspective every time. You can use this course to study whatever interests you through the lens of philosophy, film, art, physics, spirituality and many more. All you need is the willingness to think things through and the openness to have your preconceived notions challenged. lifefromplatoscave.com
Episodes
Tuesday Nov 16, 2021
Tuesday Nov 16, 2021
"It's almost as if Plato saw Media Studies coming and invented this allegory for us to sort of set the stage from the beginning of western modernity. It's kind of uncanny how appropriate it remains. It's like it becomes more and more relevant as time passes."
Today I speak with Dominic Pettman about social media, distraction and libido.
About Dominic Pettman: 
Dominic is University Professor of Media and New Humanities at The New School in New York, where he teaches courses on posthumanism, animal studies, critical theories of technology, environmental humanities, attention ecologies, popular media forms, and philosophies of desire. He is the author of numerous books, including a loose trilogy exploring the relationship between Eros and ecology - Sonic Intimacy, Creaturely Love, and Peak Libido. In this episode, we focus primarily on the last part of this trilogy and Infinite Distraction: Paying Attention to Social Media. Dominic himself is also on social media: https://twitter.com/DominicPettman 
What's YOUR interpretation of Plato's allegory? I would love to hear! Leave me a voicemail. It's really easy. You click the record button, speak, and hit send. I might play your message in a future episode and respond.
Support me through patreon: https://www.patreon.com/lifefromplatoscave 
I hope you enjoy the episode!
Mario
I'd love to hear your questions or comments: