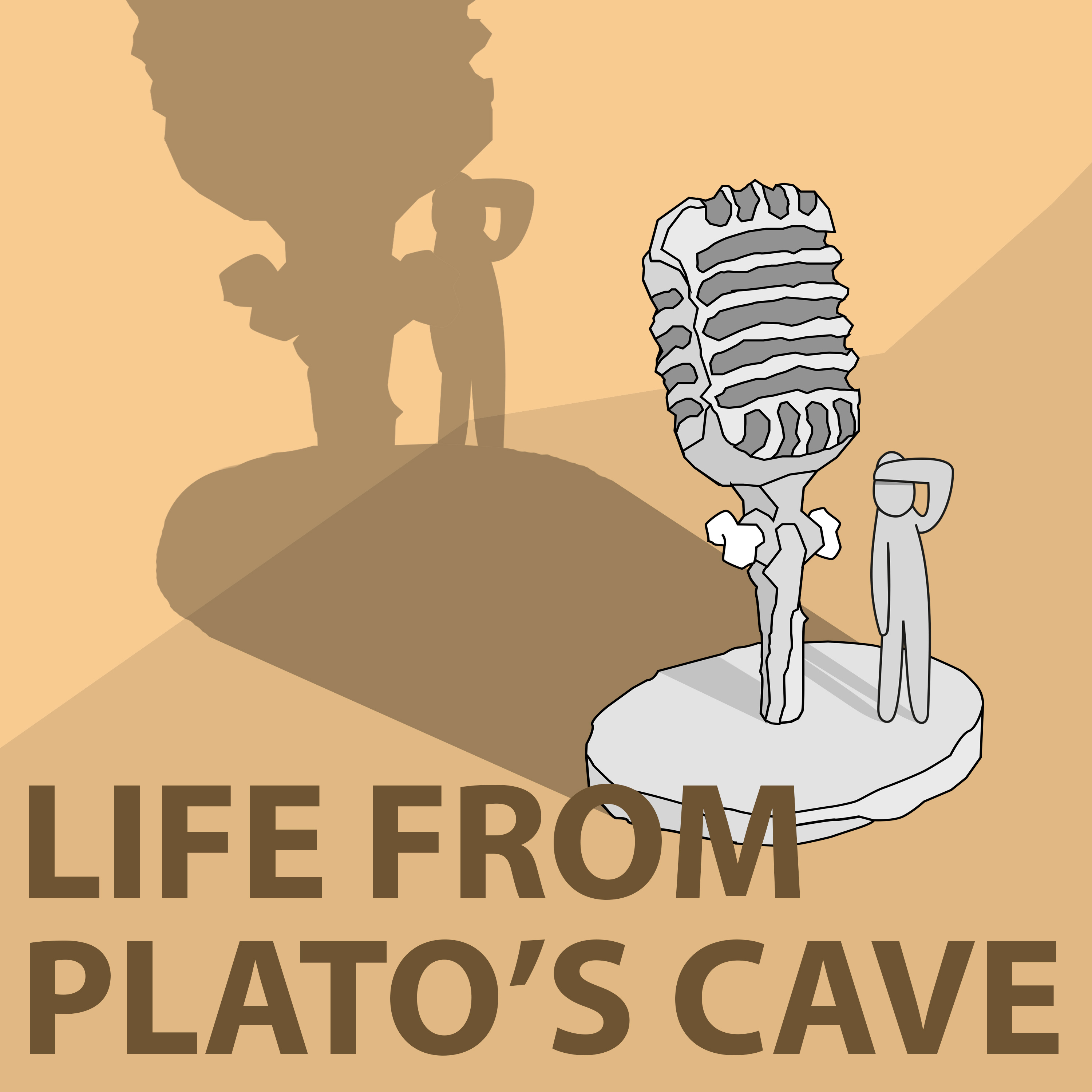 A course in interdisciplinarity by Mario Veen. In each episode I travel through Plato's Allegory of the Cave together with a guide. Together, we examine the question of what it means to learn, grow and develop in life on earth. We do so from a new perspective every time. You can use this course to study whatever interests you through the lens of philosophy, film, art, physics, spirituality and many more. All you need is the willingness to think things through and the openness to have your preconceived notions challenged. lifefromplatoscave.com
Episodes
Sunday Feb 27, 2022
Sunday Feb 27, 2022
What keeps Plato's prisoners chained in the cave? What keeps us grounded to our reality? Food is definitely one of those things. How can we develop a more conscious relationship to food, how can we turn our entire being (like Plato says) rather than just our intellect, and how can we integrate spiritual experiences in our daily life?
Support me on Patreon: https://www.patreon.com/lifefromplatoscave
Our guide for this episode is Ilanta Sa. Ilanta is a beauty and wellness consultant, breath coach and business owner. She is passionate about sharing the benefits of conscious living and how it affects our physical, emotional and mental well-being. Ilanta started the first superfood company in Switzerland in 2007, she worked as a consultant in the superfood and supplements industry, and in various detox retreats. Now she has a natural skin care company called Radiant Beauty. She has been studying and working in the fields of holistic nutrition, detox protocols, superfoods and supplementation, and in her own life has focused on creating a sustainable way of living, natural beauty care and a plant-based lifestyle. Ilanta is a certified Breath Coach and she gives individual food coaching in which she works with you to find out which simple steps you can take for a more conscious relationship with food and a diet that supports your lifestyle.
If you're interested in a wellness consultation, you can connect to Ilanta through her instagram https://www.instagram.com/ilanta_claudia/ or her website https://radiantbeauty.ch/  
What's YOUR interpretation of Plato's allegory? I would love to hear! Leave me a voicemail. It's really easy. You click the record button, speak, and hit send. I might play your message in a future episode and respond.
Support me through patreon: https://www.patreon.com/lifefromplatoscave 
I hope you enjoy the episode!
Mario http://lifefromplatoscave.com/   
I'd love to hear your questions or comments:
Twitter: https://twitter.com/lifeplatoscave 
Insta: https://www.instagram.com/lifefromplatoscave/ 
Facebook: https://www.facebook.com/lifefromplatoscave 
Illustration © by Julien Penning, Light One Art: https://www.instagram.com/light_one_art/