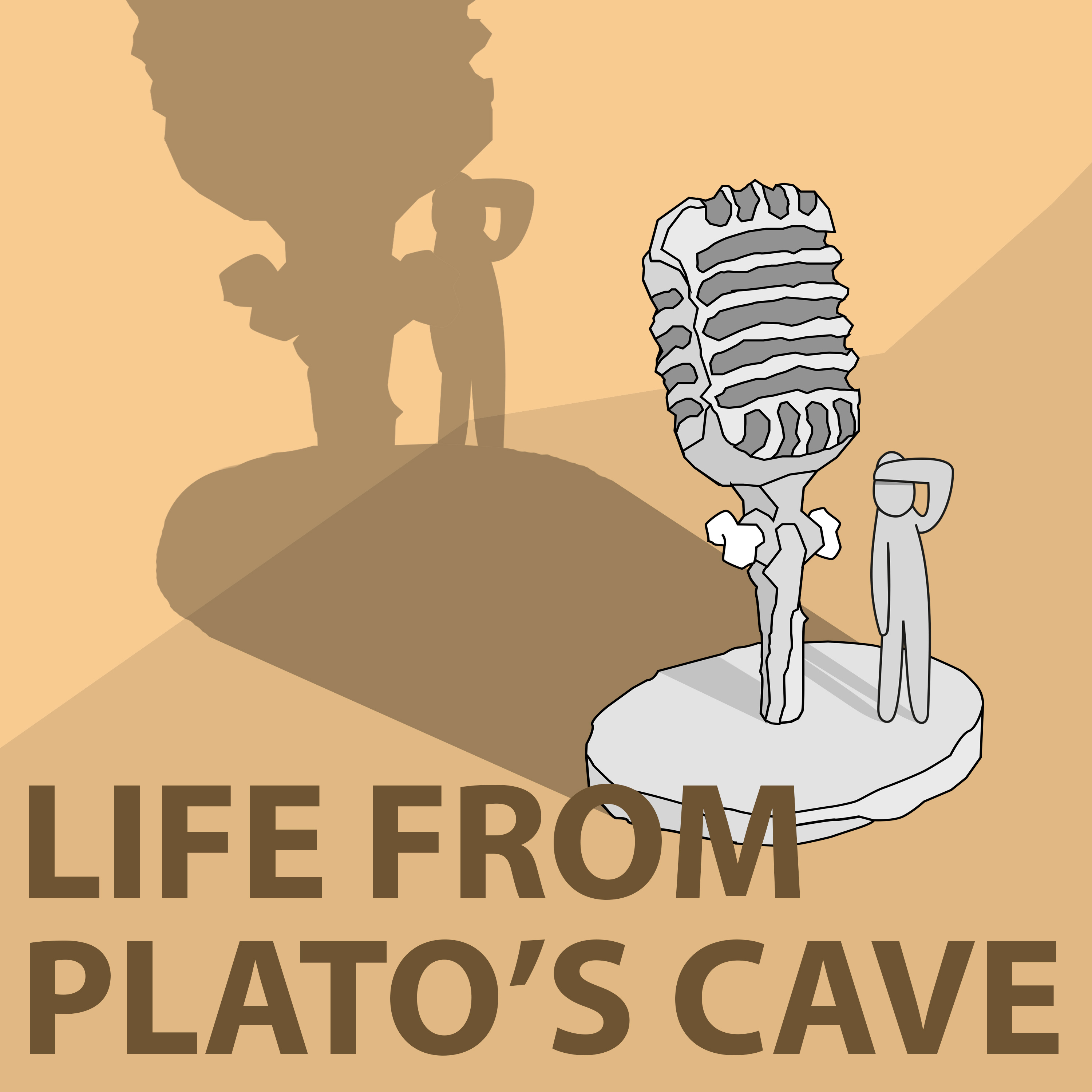 A course in interdisciplinarity by Mario Veen. In each episode I travel through Plato's Allegory of the Cave together with a guide. Together, we examine the question of what it means to learn, grow and develop in life on earth. We do so from a new perspective every time. You can use this course to study whatever interests you through the lens of philosophy, film, art, physics, spirituality and many more. All you need is the willingness to think things through and the openness to have your preconceived notions challenged. lifefromplatoscave.com
Episodes
Tuesday May 04, 2021
Tuesday May 04, 2021
When the prisoner in Plato's cave is released and turns around, the light of the fire is painful and terrifying. Running back to their seat, it makes no sense at all and they have no language to even speak about it. When we experience something that does not fit in the framework within which we make sense of our reality, can we even call it "experience"?
Ernst van Alphen calls trauma "failed experience". In this episode, we discuss the Holocaust in relation to trauma, experience, memory, archives and affect. We focus particularly on his essay Testimonies and the Limits of Representation, a chapter in his book Caught By History: Holocaust Effects In Contemporary Art, Literature, and Theory (Stanford U.P 1997). Ernst was so kind to make an older version of this chapter (Symptoms of Discursivity) available here. 
About Ernst van Alphen: 
Ernst van Alphen is professor of Literary Studies at Universiteit Leiden. His publications include Shame! And Masculinity (ed., Valiz 2020), Failed Images:Photography and Its Counter-Practices (Valiz 2018),  Staging the Archive: Art and Photography in the Age of New Media (Reaktion Books 2014), Art in Mind: How Contemporary Images Shape Thought (University of Chicago Press 2005), Armando: Shaping Memory (NAi Publishers 2000), Francis Bacon and The Loss of Self (Harvard U.P 1995).
Let's support people who experienced trauma.
Mario
Here's how to contact me if you have any questions or comments: